The ESL Friendship Social/Sewing Class meets Thursdays from 10 a.m. to 12 p.m. The sewing involves hand sewing and basic machine sewing. Everyone is welcome – come often or when you can. For more information contact: Shadow of the Cross Lutheran Church International, Friendship Center, 20805 Middlebelt Road, Farmington Hills, MI 48336; phone (248)-474-0675.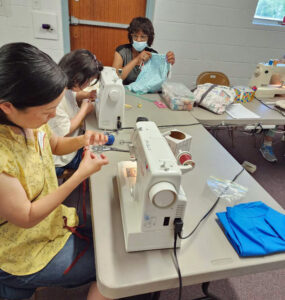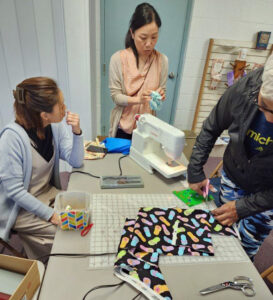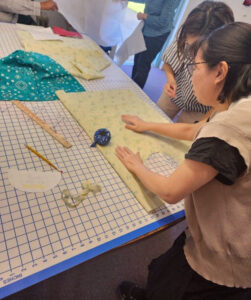 Our sewing program is in need of Grosgrain ribbon or satin ribbon for making pillowcase dresses for little girls aged 2 to 4 years old. 
Please consider donating:
A spool of 5/8-inch or 3/4-inch wide ribbon – at least two yards

New or gently used pillowcases

Spools of thread
The donation container located in the Narthex under the flower chart.
The sewing mentors thank you for your anticipated support. 

The SOTC sewing mentors: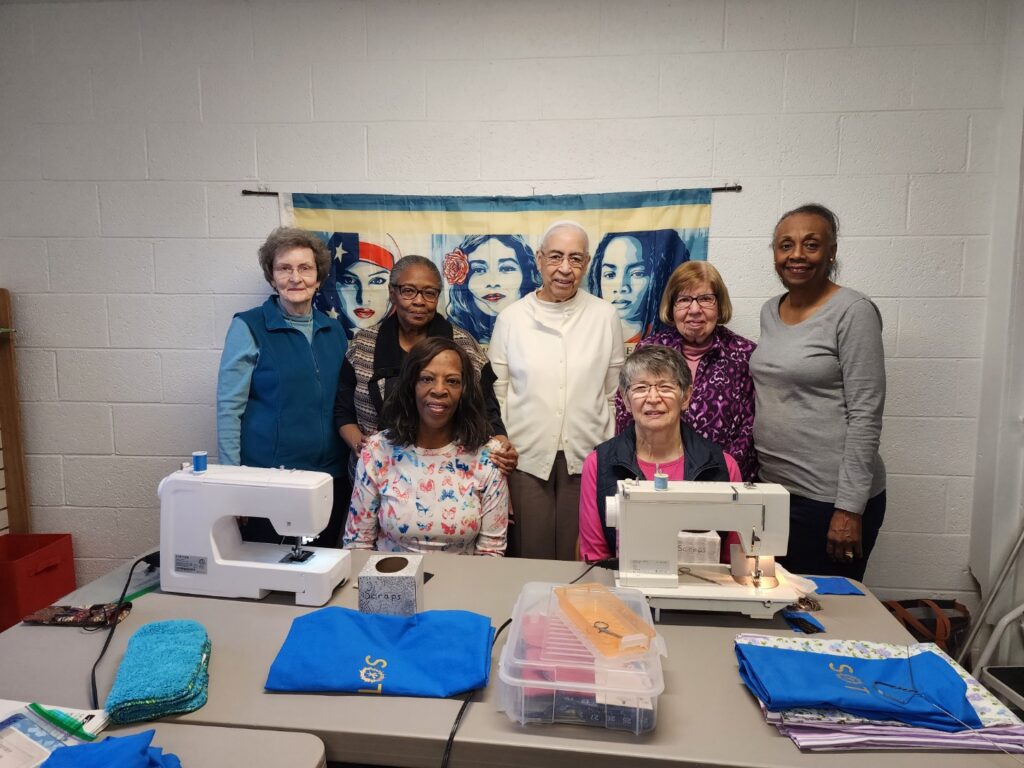 The Shadow of the Cross's International Friendship Center (IFC) conducts "Make, Take and Donate" sewing classes for ESL participants soon! The IFC offers sewing lessons to those interested in developing skills for future self-employment or seamstress jobs. All items will be made by all participants at same time. Some items will be personal and some will be for community servant projects.

Overview
Shadow of the Cross's I
nternational Friendship Center works in partnership with POBLO and is managed by an SOTC committee that plans and agrees on SOTC outreach ministries to people of the nations. The IFC is aligned with POBLO's mission to "meet the physical, social, and spiritual needs of Muslims and other refugees in the United States by sharing the love of Jesus in practical and culturally relevant ways."
The IFC is for people interested in practicing reading and speaking English through the study of God's Holy Word. Participants are encouraged to bring their personal Bible in their native language or a bilingual Bible. Participants are also encouraged to bring a paper that lists the books of the Bible in their native language so we can help you with matching them with English words. Participants practice pronunciation of the books of the Bible in English. Also, participants learn biblical vocabulary, pronunciation and the meaning of those words. An enriching opportunity for all is to hear one another as God's Holy Word is spoken in various languages.
The dedicated SOTC IFC room for the ESL and cultural program will be used for hosting international and domestic food and social events because of its proximity to the kitchen. The educational purpose is to allow practice with following and receiving instruction using English language. In addition, the group will participate in Bible studies and smaller educational activities (games and workshops).
We plan to have a volunteer lead a class using a book that introduces American culture in a fun way. The books are already donated.
This opportunity is for those interested in fun, casual activities that allow opportunity to practice English. All persons from the community are welcome. Come regularly or whenever you can. Participants play table games, share information about their culture (food, art, recipes for cooking, etc). This is an informal occasion. The activities are in response to what is interesting to the participants.
Those who have been attending the SOTC ESL program value the cultural exchange and friendship. It worked very well for us. Our church ladies have been wonderful with attending the cultural exchange activities and making friends with the ladies. Snacks and beverages have been exchanged as well. We will provide the opportunity to learn about our faith as much as possible.
ESL Photo Gallery
September 2022 International Tea
The SOTC table at the 2022 International Tea event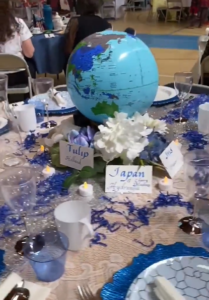 March 2022 Origami Workshop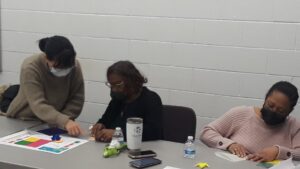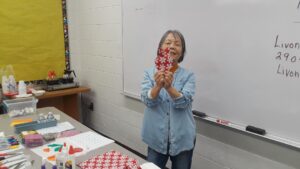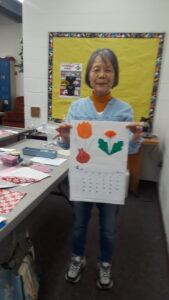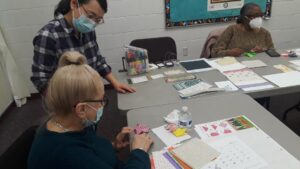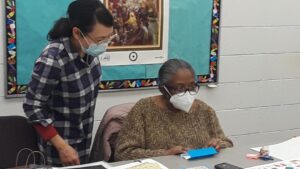 January 2022 Floral Arrangement Workshop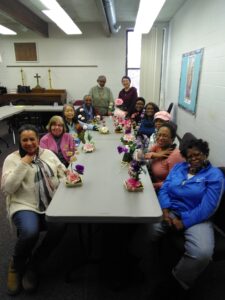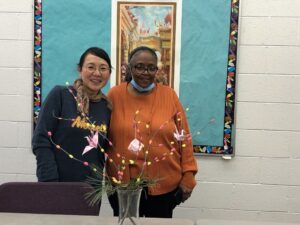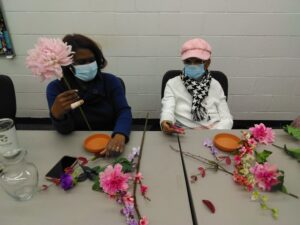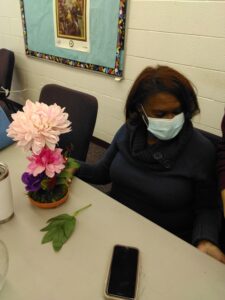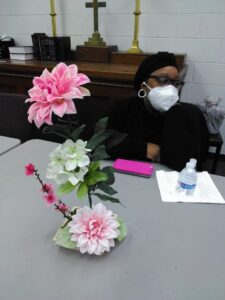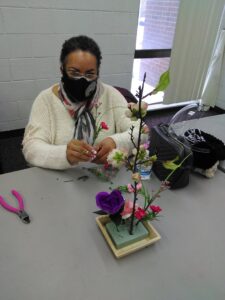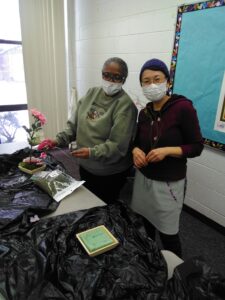 December 2021 Christmas Luncheon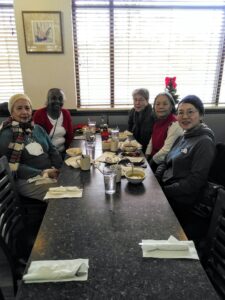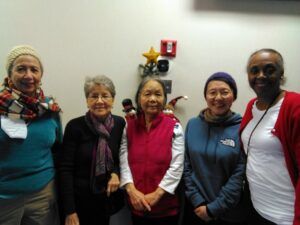 Summer 2021 International Tea