This class has been postponed until further notice.
The Shadow of the Cross English as a Second Language (ESL) ministry offers opportunities for practicing English.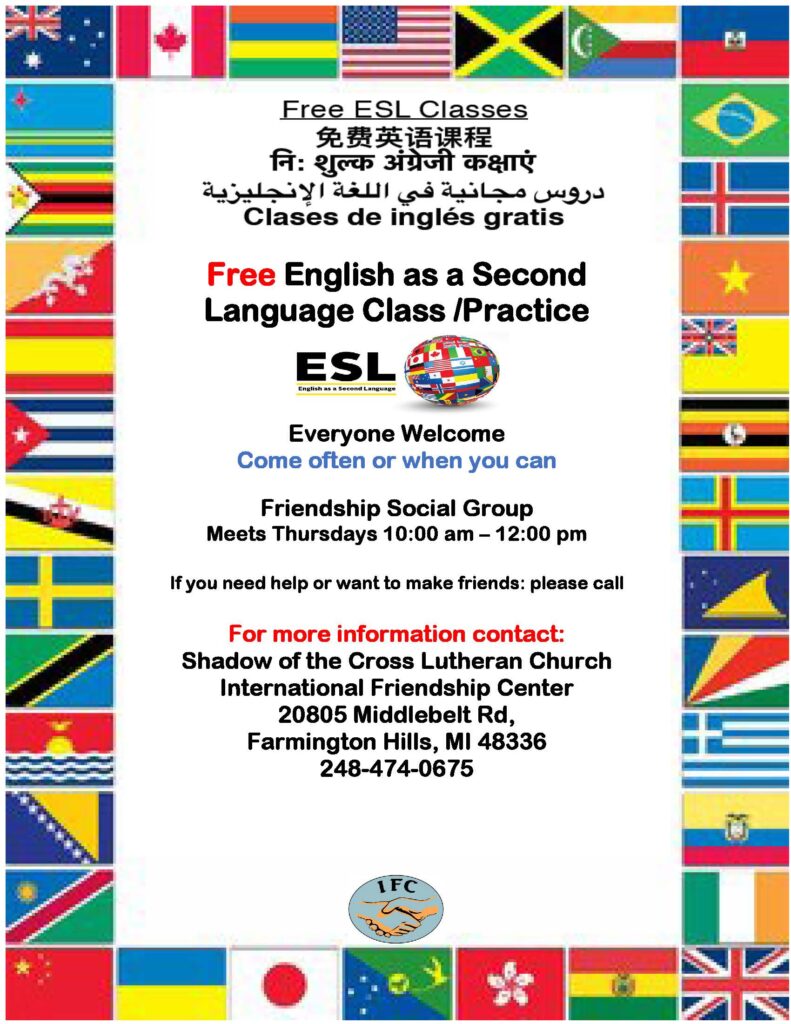 Progress Update – A huge thank you to Doug Eiben, who fixed the heater and air conditioning system in our dedicated SOTC International Friendship Center for the ESL and cultural program; this room was originally the school library space.
This room will now be used for hosting international and domestic food social events because of its proximity to the kitchen. The educational purpose is to allow practice with following and receiving instruction using English language. In addition, the group will continue with Bible study and smaller educational activities (games and workshops).
Hopefully we can get a volunteer to lead a class using a book that introduces American culture in a fun way. The books are already donated. This fall we believe we are going to have more women in need of help with American culture and practicing English in a safe space.
Overview
This group is for people interested in practicing reading and speaking English through the study of God's Holy Word. Participants are encouraged to bring their personal Bible in their native language or a bilingual Bible. In addition, please bring a paper that list the books of the Bible in your native language so we can help you with matching them with English words. Participants practice pronunciation of the books of the Bible in English. Also, participants learn biblical vocabulary, pronunciation and the meaning of those words. An enriching opportunity for all is to hear one another as God's Holy Word is spoken in various languages.
This opportunity is for those interested in fun, casual activities that allow opportunity to practice English. All persons from the community are welcome. Come regularly or whenever you can. Participants play table games, share information about their culture (food, art, recipes for cooking, etc). This is an informal occasion. The activities are in response to what is interesting to the participants.
The Shadow of the Cross ESL program is expanding as ladies who have children attending the established Japanese school share about our program. In addition, the ladies who will be traveling to Japan to visit family this year have offered to continue to share about our program with new wives and mothers who come to our area of Michigan.
Those who have been attending the SOTC ESL program value the cultural exchange and friendship. It is working very well for us. Our church ladies have been wonderful with attending the cultural exchange activities and making friends with the ladies. Snacks and beverages have been exchanged as well. We will provide the opportunity to learn about our faith as much as possible.
The group has decided that we will restart the ESL program in August 2022 and will return to our original schedule of a 10 a.m. Tuesday Bible study followed by a cultural exchange activity. We will meet twice each month, from August through February, concluding the program with an introduction to Easter.
If the church has a picnic, we will invite the ladies and their families to attend; they are already aware of this possible invitation. We have discussed the opportunity for them to share about their culture during the picnic as well as bring edible treats for the church members to try.
ESL Photo Gallery
September 2022 International Tea
The SOTC table at the 2022 International Tea event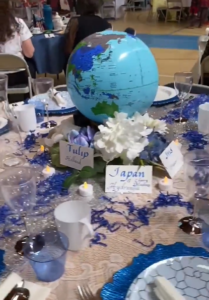 March 2022 Origami Workshop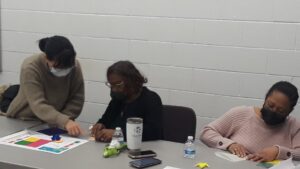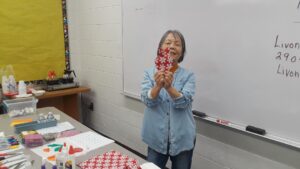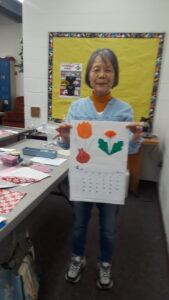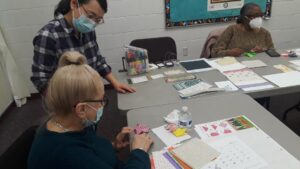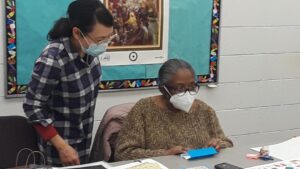 January 2022 Floral Arrangement Workshop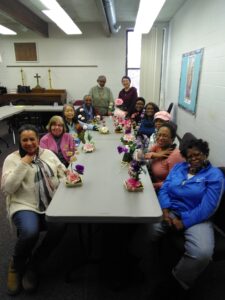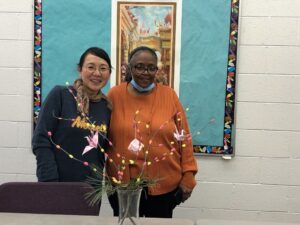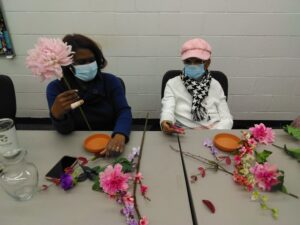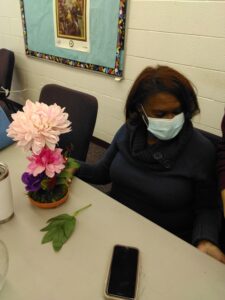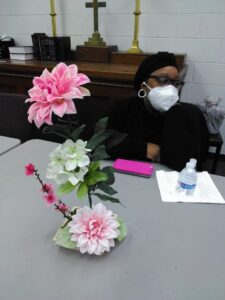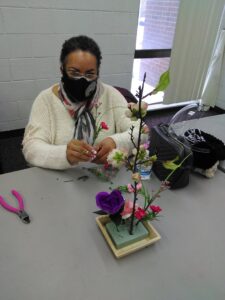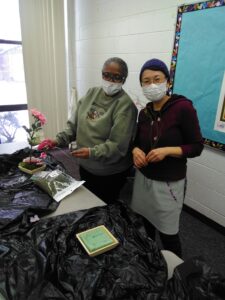 December 2021 Christmas Luncheon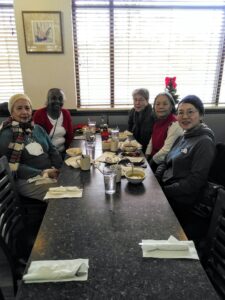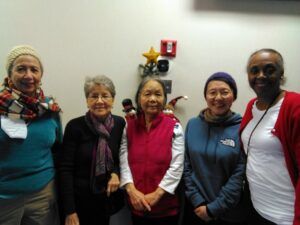 Summer 2021 International Tea